Information for Out-of-Network Providers
Frequently Asked Questions
As an out-of-network provider, can I treat Peoples Health patients?
Most 2021 Peoples Health plans require that plan members receive care from network providers, except in emergency or urgent situations; however, the following plans do offer an out-of-network benefit that allows enrolled members to receive other services from out-of-network providers. Members may pay higher costs for out-of-network services.
Peoples Health Group Medicare (HMO-POS)
Peoples Health Group Medicare (HMO-POS) Office of Group Benefits
For services requiring authorization, you must obtain prior authorization from Peoples Health before rendering the service. To submit authorization requests and verify patient eligibility online, you can sign up for a Provider Portal account. If you do not have portal access, complete an authorization request using a Medical Necessity Form, and fax the form and any supporting documentation to one of the numbers on the form. 
To verify patient eligibility, contact the provider services department at 1-877-346-5703, Monday through Friday, from 8 a.m. to 5 p.m. You will need to provide the plan name and member ID number, which you can find on the front of the patient's Peoples Health ID card.
For more information, visit Information for Out of Network Providers.
How do I submit a claim?
Submit claims electronically via Change Healthcare EDI Systems, payer ID number 72126.
Submissions must be in accordance with the Medicare Claims Processing Manual 100-4, Chapter 24 and any other CMS guidance that governs claims handling and the filing of claims. Peoples Health reserves the right to use the claims procedures issued by CMS to adjudicate claims, specifically the procedures contained in the Medicare Claims Processing Manual and all other CMS-issued payment guidance, as well as to make use of the reconciliation processes and other remedies contained therein.
For more information about Change Healthcare, visit http://www.changehealthcare.com or call 1-866-924-4634.
What are the deadlines for filing a claim?
Peoples Health policy is to follow CMS regulations and guidance regarding claims filing deadlines. CMS rules on filing timely claims state that:
Claims must be received within 12 months (365 days) from the date of service
For inpatient admissions, claims must be received within 12 months (365 days) from the date of discharge
We deny claims that are not filed in accordance with these guidelines. We determine whether a claim has been received in a timely manner by comparing the date the services were rendered to the receipt date applied to the claim when it is received. Corrected claims must be resubmitted and received by Peoples Health within the timely filing period.
Why can't I provide hearing aid services to a Peoples Health patient?
TruHearing is the company we work with to administer a hearing aid benefit for most Peoples Health plans. The benefit covers a hearing exam for the evaluation and fitting of hearing aids, as well as hearing aids. Peoples Health patients must use TruHearing audiologists and hearing instrument specialists for services to be covered. To provide these services, you must be a TruHearing provider. Call TruHearing at 1-855-286-0550 for information about joining its team of providers. You can also visit www.truhearing.com/for-providers.
Can out-of-network providers enroll in electronic funds transfer (EFT)?
Yes, out-of-network providers can enroll in EFT. Note that you must also receive electronic remittance advice (ERA) to enroll.
Sign up for ERA – search for payer ID 72126
How do I file an appeal for a claim payment?
Medicare providers not participating in the Peoples Health network have the right to dispute claim payment amounts or denials. Appeals must be received in writing, within 60 calendar days of the claim remittance date.
Submit appeals to:
Attn: Appeals and Grievances Department
Peoples Health
Three Lakeway Center
3838 N. Causeway Blvd., Ste. 2200
Metairie, LA 70002
Email: phnag@peopleshealth.com
Fax: 504-849-6959
You must also submit a Waiver of Liability Statement for your appeal to be accepted.
Appeals must also include documentation, such as additional clinical information, to support the request. A request submitted without appropriate documentation may be reviewed and classified as an inquiry or claim adjustment request. Please note, inquiries and claim adjustment requests are not subject to the appeals process. Appeal rights are sent to you with each Explanation of Payment.
For real-time access to member eligibility and cost-sharing, as well as an option for submitting claim inquiries, you can create a Provider Portal account.
Documents for Out-of-Network Providers
Complete the form below if you would like to receive email updates from Peoples Health about general information relevant to out-of-network providers.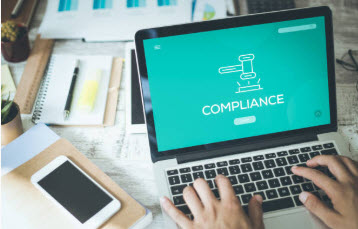 Model of Care for Special Needs Plans (SNPs)
Peoples Health SNPs comply with and are structured according to the regulations of the CMS Managed Care Manual. These plans are all-dual D-SNPs, which means they provide specialized care for members who have Medicare and are entitled to medical assistance under Louisiana Medicaid (Title XIX) on the basis of income or disability. Peoples Health has created a model of care that addresses the needs of SNP members by providing access to affordable care, as well as assistance with health education and the management of complex health issues. SNP members have lower out-of-pocket costs for most covered health care services and prescription drugs due to benefits and waiver services received through Louisiana Medicaid.
SNP members may experience intricate challenges that include physical compromises, as well as cognitive, social and financial issues, multiple co-morbidities, chronic conditions, frailty, disability, end-of-life issues, isolation, depression and polypharmacy. The SNP model of care is a member-centric model that uses a team approach to assist members with self-management of their health care. Through regular written, telephonic and in-person contacts, assessments and educational support, the Peoples Health care team (including primary care physicians, nurse navigators, care coordinator nurses, care coordinator social workers, nurse practitioners, chronic care clinical program specialists and clinical pharmacists) builds and maintains relationships with members. With the goal of assisting members in moving from high risk to lower risk on the care continuum, the care team focuses on monitoring health status to identify controllable issues, initiate timely and appropriate interventions, and eliminate or mitigate the need for preventable emergent care and unnecessary hospitalizations.
Peoples Health conducts a standardized health risk assessment for all SNP members that evaluates medical, psychosocial, cognitive, functional and mental health needs. The health risk assessment is completed within the first 90 days of the member's enrollment and at least annually thereafter, including whenever the member undergoes a change in health status. The SNP interdisciplinary care team evaluates the member's response to the health risk assessment, along with available medical records, and creates an individualized care plan (ICP). The ICP consists of health goals related to the needs identified, along with recommended actions the member may take to attain the goals. It also dictates how the SNP interdisciplinary care team assists the members in managing their health. The member and the member's primary care physician receive a copy of the ICP upon initial completion and with every modification. The Peoples Health care team follows up with members on the status of their health goals at intervals based on their risk stratification.
Your participation in Peoples Health SNP care-planning activities will help meet quality performance requirements and ensure the best health outcomes for your Peoples Health patients.
The links below provide more information on the two SNPs, including eligibility requirements for each.
Peoples Health Secure Choice (HMO D-SNP)
Peoples Health Secure Complete (HMO D-SNP)
Peoples Health Secure Health (HMO D-SNP)